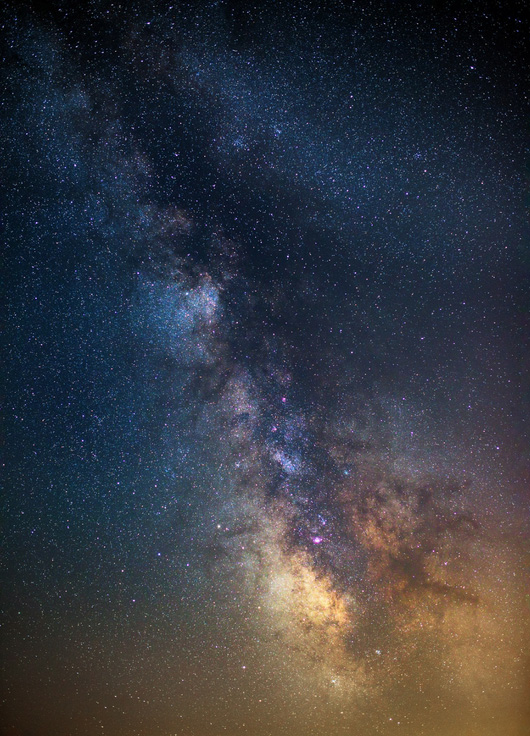 Until we make a decision and say "yes" to it, we can't move towards it. It's as simple (and difficult) as that!
Typically, we go through the day picking and choosing what we like and what we don't like. We are slaves to our past experiences, making decisions without truly examining our options. If we could just see things from the perspective of a brand new baby, perhaps we wouldn't so quickly judge. We might be curious and want to know more. We might be willing to try something, learn from the experience and make our choice then: to retreat, to try a slightly different path, or to charge ahead!
Yes, trying new things and exploring can be risky. One might experience difficulties or pain, that's for sure. But what if we learn something about ourselves and about our purpose in life from the experimentation? All of a sudden, new doors open, we become excited and eager to learn more. We DECIDE to say yes to ourselves this time, trusting that deciding for something doesn't mean making a long-term commitment. We choose to remain open until we know for sure if it's the right path for us.
We have begun a conversation with the Universe. We will see where it leads us. If the journey becomes unpleasant, we will reconsider. We can trust ourselves to do that. 
While on the journey, we will experience doubters, naysayers. They may be our friends, our family or even our own egos. We don't ignore what we are told. We are grateful that they care. We show appreciation, but we don't allow the doubters and the naysayers to make our decisions for us.
Most people – even those who desire change – will be dissuaded. Life happens, We get busy. Before we know it, another year has gone by and we are still in the same place where we started, living a life by default rather than by design. So, now we pick ourselves up and try again, right?  Or we give up and give in to the paradigms that keep us stuck. 
It doesn't have to be so difficult. There is help available to make the journey quicker and easier.  Through a proven process and a coach to keep you on track, in just 3 months you could be starting to live a very different life – one that is harmonious with your soul's purpose. Interested in learning more? You may contact me using the Contact Us Form on the website or simply by replying to this email.
Saying "Yes" to the universe opens the gate to receiving what your soul really wants.

~ Madisyn Taylor